Description:
The NUCATHTM is a wedge pressure catheter with a balloon at its distal tip. The lumen with the longer blue hub is meant for balloon inflation, and the shorter black hub is for the catheter to track over a guidewire. The catheter is supplied as a kit, consisting of a 3ml luer lock syringe, 1way stockcock, and the catheter itself. It is highly recommended to only use the supplied syringe for balloon inflation. The catheter has markings at every 10cm interval from the distal tip.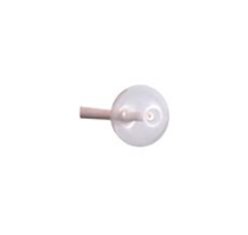 Indications for Use:
The NUCATHTM Wedge Pressure is indicated for use in right heart catheterization for measurement of the right heart and pulmonary artery pressures. It can be used to measure pressures in any chamber or vessel that can be entered from the right heart.
Characteristics
100% Latex Free Catheter

Excellent torquability and pushability

Fully compliant balloon to match the shape of the vessel

Protective packaging to prevent balloon damage

Each catheter is individually tested for quality assurance